Both supplements were manufactured in the UK with highest possible quality assurance as required by the national Ethical Trials committee – This level of quality assurance far exceeds standard supplement standards. Both manufactures or fully GMP and HACCP approved
Capsule Weight: 530mg
Capsule Size: HPMC Size 0 Veg
Citrus Sinensis fruit (400mg from 200mg of 2:1 extract, standardised to contain 70mg of Bioflavonoids).
Chamomile, Matricaria recutita L. flower) (1000mg from 22mg of 10:1 extract and 65mg of 12:1 extract).
Curcuma Longa rhizome in Curcumin Complex (1600mg of curcumin from 25mg of 64:1 extract, standardised to contain 23.8mg of curcuminoid).
Pomegranate (Punica granatum L. rinds and seeds) (1000mg from 25mg of 40:1 extract, standardised to contain 10mg of Ellagic Acid).
Polygonum cuspidatum root containing 100mg of resveratrol.
Vegan Capsule Shell (Hydroxypropyl Methylcellulose)
Inert bulking and anti-caking agents: Magnesium Stearate, Silicon Dioxide.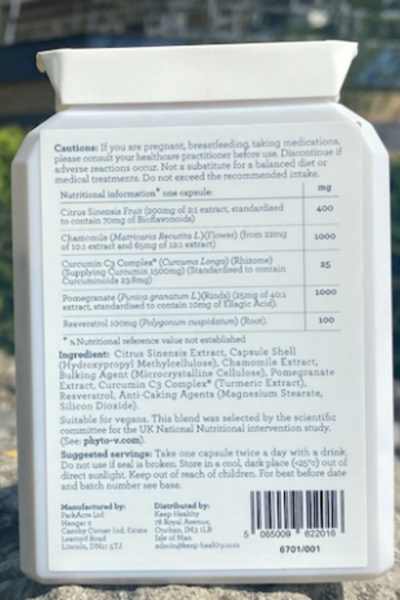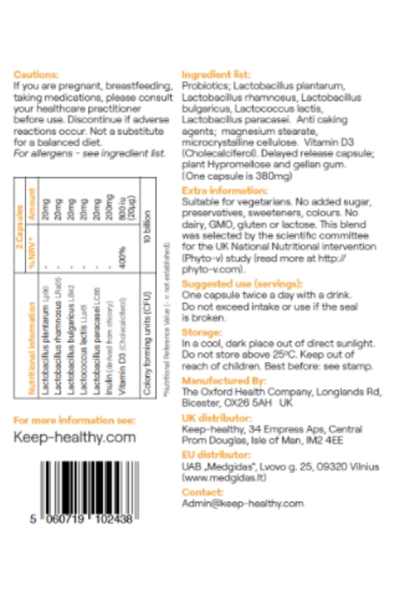 The daily dose (from two capsules)
Prebiotic – 200mg of inulin
Probiotics – 0 billion colony forming units (CFU's):
Lactobacillus plantarum,
Lactobacillus rhamnosus,
Lactobacillus bulgaricus,
Lactococcus lactis
Lactobacillus paracasei.
Vitamin D3: 800 iu
Delayed release vegan capsule –   hypromellose and gellan.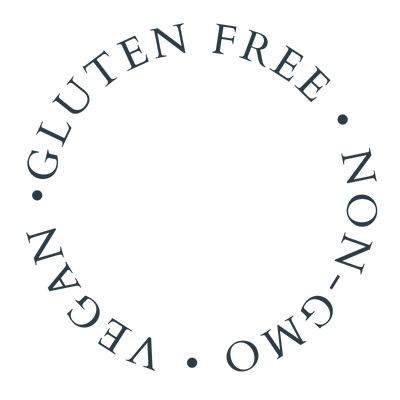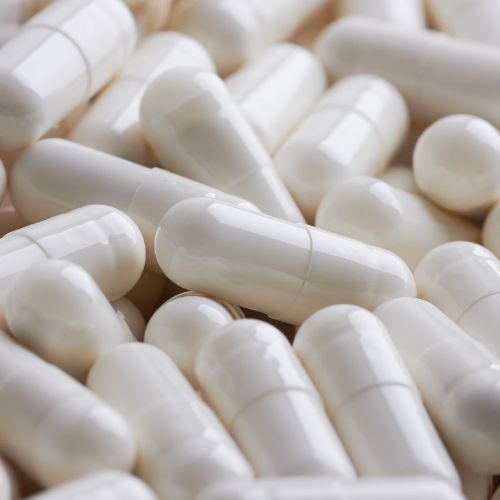 Vitamin D3 (800iu per serving)
Inulin made from whole chicory. 
Both supplements were manufactured in the UK with highest possible quality assurance as required by the national Ethical Trials committee – This level of quality assurance far exceeds standard supplement standards. Both manufactures are fully GMP and HACCP approved.